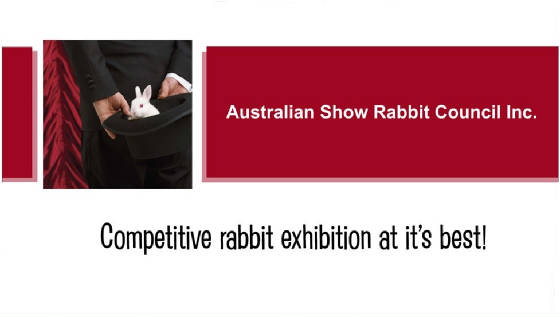 We are pleased to offer advertising opportunities to affiliated clubs.
Please contact the ASRC Committee for an application form.
Copies of all ASRC documents are available via affiliated Club contacts. If your club requires draft documents, please contact
asr_secretary@hotmail.com
These basic documents were collated as part of the ASR forum over a ten year time frame. They are now very similar within most Clubs along with other organisations adapting them as a result.
ASRC Additional Breed approval application
ASRC Judge's training application
ASRC Judge's list & panel inclusion form
ASRC encourage you to join your local affiliated club or National Breed Club. Challenge's are interchangeable and accepted between affiliated clubs, having been issued by ASRC recognised judge's.
Membership forms may be downloaded via the links below in pdf format.
Affiliated clubs:
Gippsland Rabbit Fanciers Association
Rabbit Breeders Association Of NSW
Rabbit Breeders Association Of Victoria Inc.
Rabbit Fanciers Association Of WA Inc.
South Eastern Rabbit Club
The Newcastle Rabbit Society Inc.
The SA Rabbit Fanciers Society Inc.
The Victorian Rabbit Association Inc.
National Breed & Specialist Clubs:
National Angora Rabbit Breeders Club
National Netherland Dwarf Rabbit Club Inc.