We've moved! Please follow this link to our new website.
Watch this space for changes with ASRC in the next few weeks!
Fluff For A Cure - Sydney Royal Angora Scarf Fundraiser with Cancer Council Victoria.
Sydney Royal Back to Back Rabbit video
Sydney Royal 2012 BIS Winner Olandez Chevy, Dutch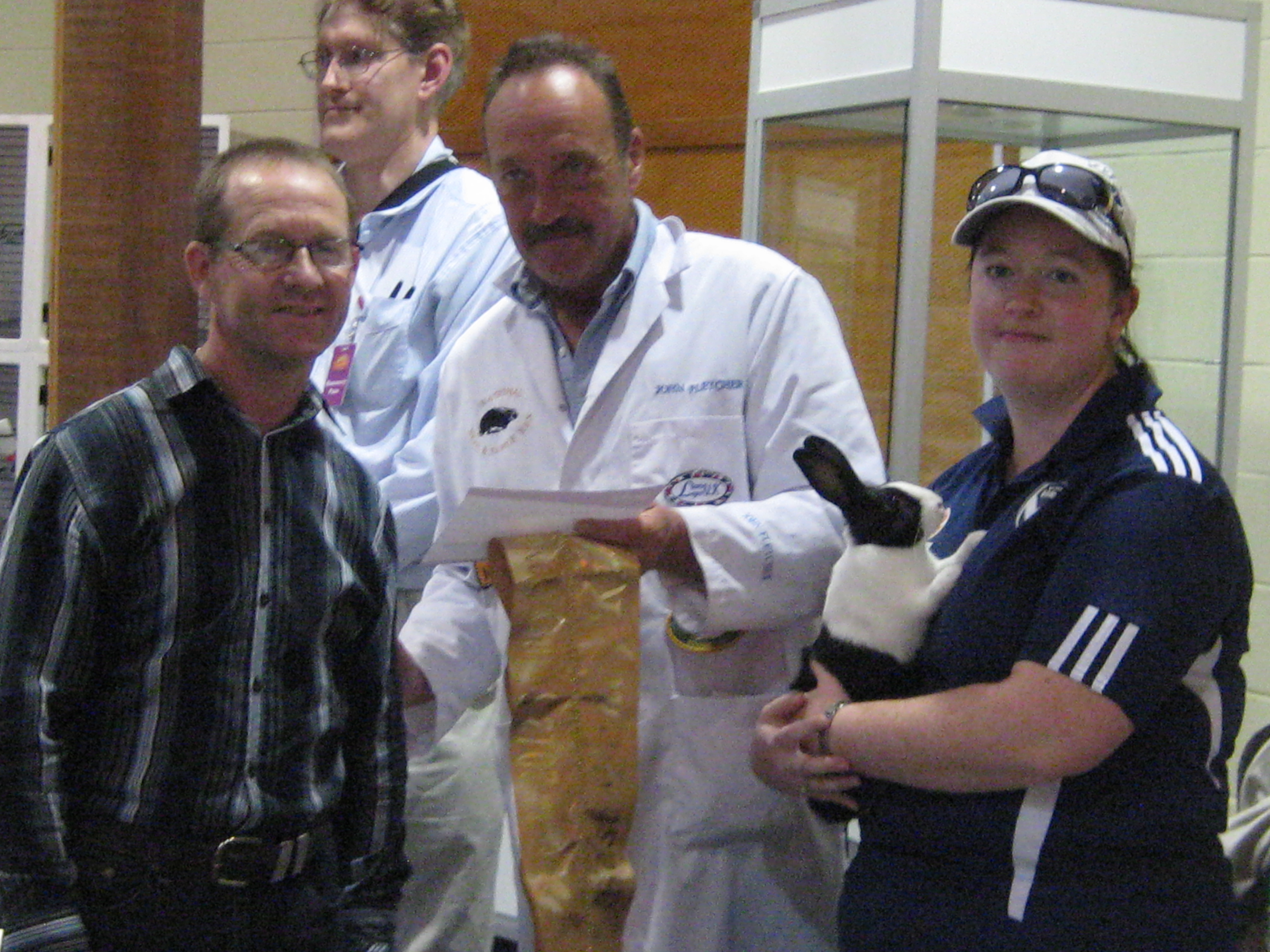 Laurie Bird, John Fletcher (judge) & Hayley Bird
For membership information, follow this link!
Our newsletter "The Rabbit Warren" is out! Please check your club library for more information.

Many thanks to our sponsor:
LLandilo Produce -
255 SEVENTH AVENUE
LLANDILO , NSW 2747
Phone : (02) 4777 5304
Stocking reasonably priced feeds and products, great friendly service, free delivery locally, supporting local communities.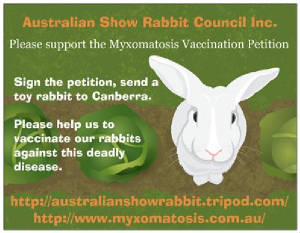 Online myxomatosis vaccine petition
ASRC are affiliated to The British Rabbit Council
Click to join AustralianShowRabbit
Click to join ASRSpecialistBreeds